A very few shots from my fourth adventure in Mexico, undertaken this last January with my ever suffering girlfriend Ames. I dragged her up hill and down dale for approx 4000 miles until she was sick of it...and then we did some more

. She had one day on the beach, which was, I thought, frankly, a bit selfish...
We checked out Agave ovatifolia up in the NE. A relatively recently described species, it lives in the most wonderful, virtually inaccessible, privately owned mountain range. As ever, plants were variable, with the best being utterly gorgeous.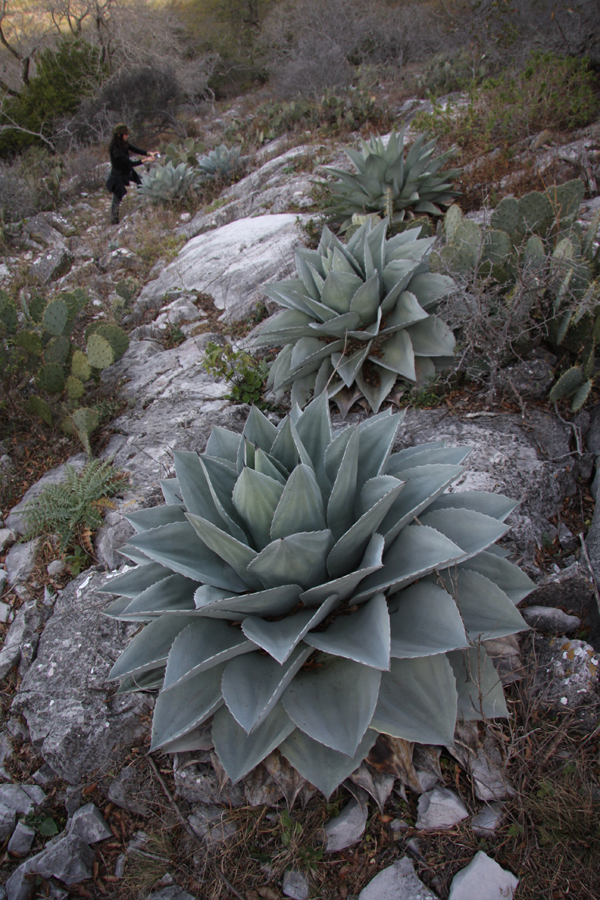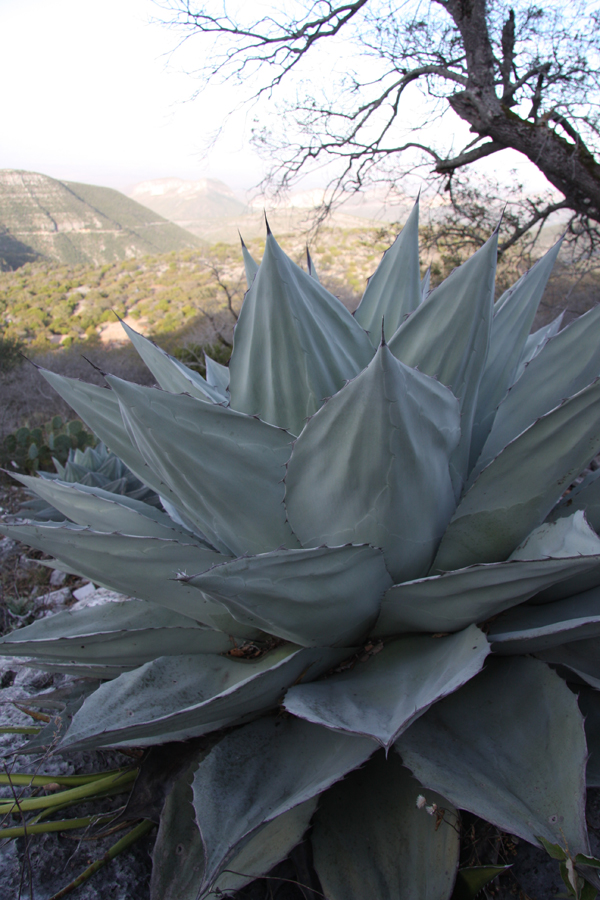 These were some of the most magnificent A. gentryi I have ever seen. The inflorescence shaft is just appallingly wide. I've seen slightly bigger plants, especially in cultivation, but never have I seen such a shaft! Ooh err.
This next surely must be the highest altitude Agave in the world. Never have I seen or heard or an Agave reaching 3500m alt. Here's A. gentryi on Cerro Potosi.
Not a bad A. gentryi variegate. Could sell well in B&Q...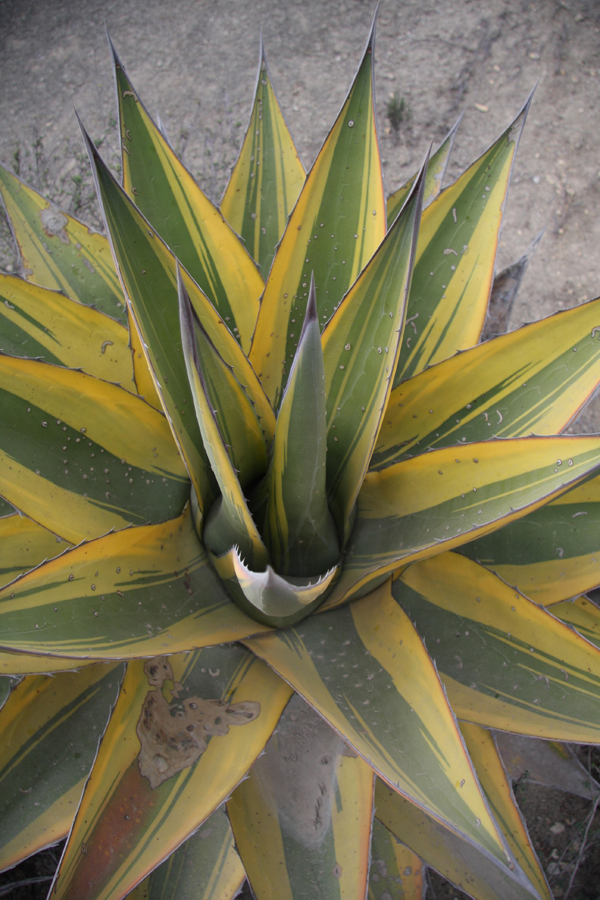 A hybrid which seemed to be A. gentryi x A. lechuguilla. Note the mix of inflorescence types (ie branched and non-branched).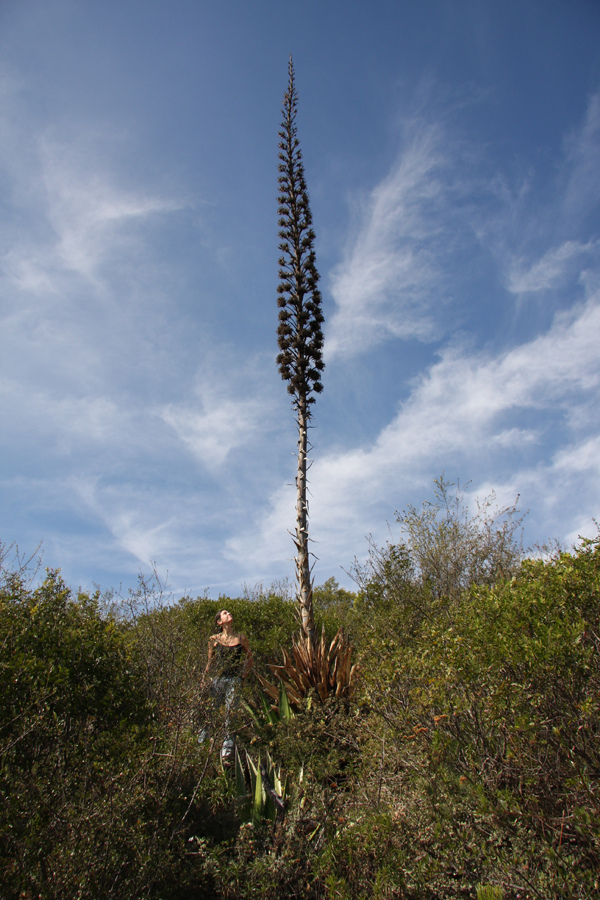 Pinus hartwegii at 3700m on Cerro Potosi.
The very rare dwarf Pinus culminicola at 3700m on Cerro Potosi. This was only known from this mountain summit until it was found on a couple of others in the area. Fire has reaked havoc in the recent past...
A valley in Nuevo Leon with a drift of Mexican swamp cypress, Taxodium mucronatum, in autumn colour, following the river. The other deciduous trees are Pecan groves, Carya illinoensis.
These are the most wonderful plants of the species I have come across in Mexico. We found these in Durango.
We noticed that Yucca carnerosana from a certain area has very fine, tightly curled filifers. Quite different from the thick, lightly curled filifers found elsewhere.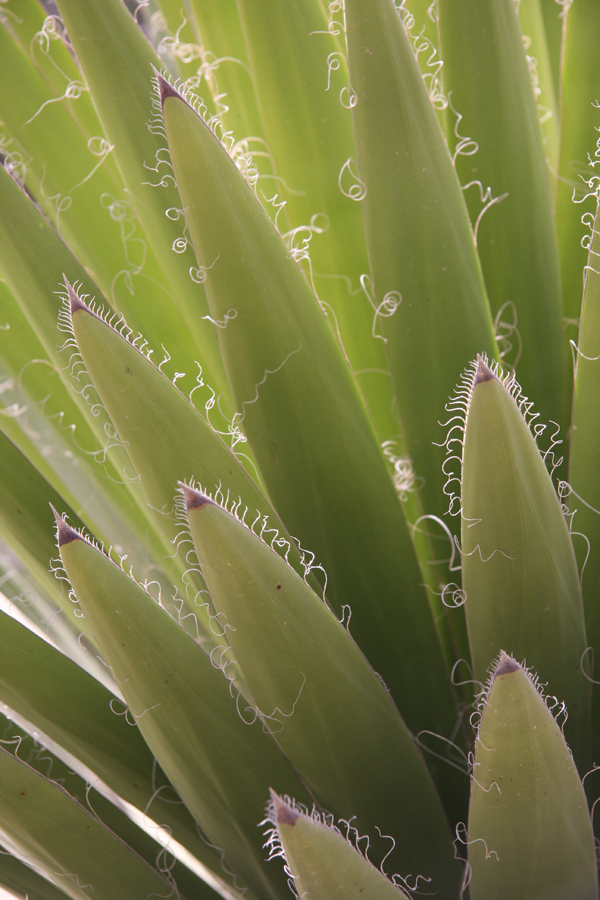 Yucca rigida is very much a plant of the Chihuahuan desert.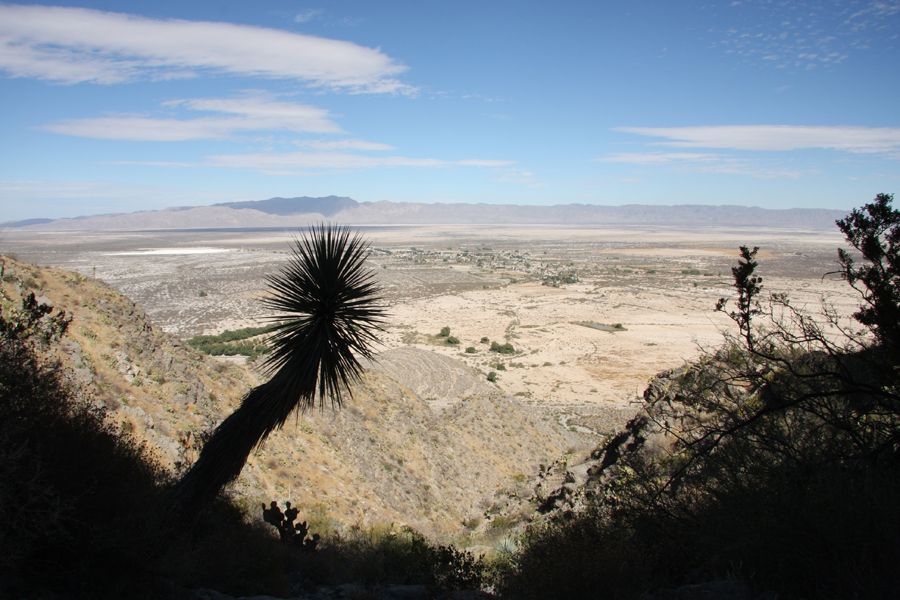 We took the opportunity to visit the newly described A. chazaroi in habitat. It is only known from these cliffs in Jalisco.
Yucca linearifolia it its blue form. I saw very green plants too in a different area.
Agave vazquez-garciae, another recently described species. Close to A. attenuata, but with upright inflorescences and small dark teeth to the edges of the leaves. The rosette also has a rather different look to it. To get to these we had to pass a couple of rotting horses. Nice.
The ubiquitous Ipomaea arborea makes a small tree.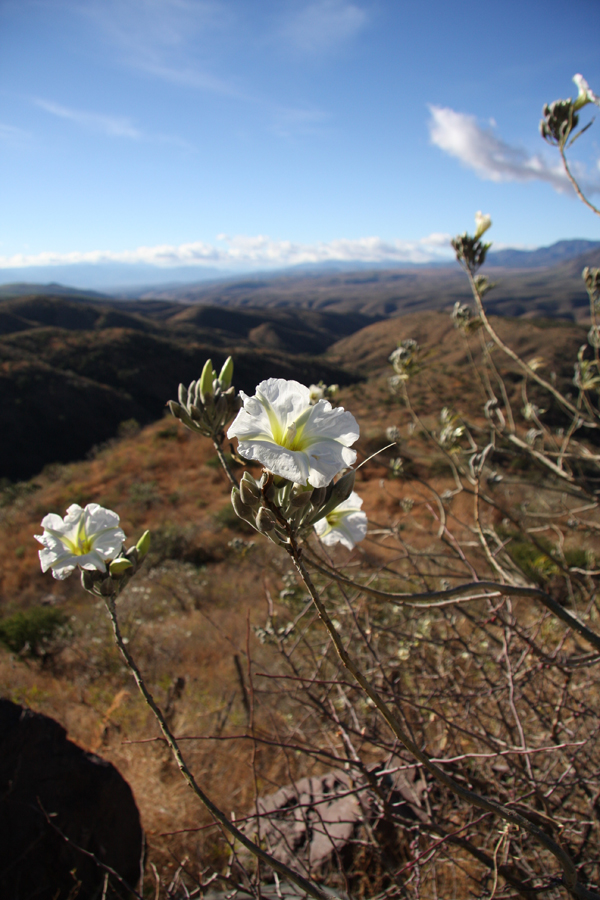 Agave pedunculifera, botanically very close to A. attenuata, grows vertically on cliffs and looks a beauty, especially when seen by the hundred.
We stumbled across this previously unrecorded, most northerly population of the magnificent Pinus devoniana up in Durango. A marvellous foliage plant. Note the arm...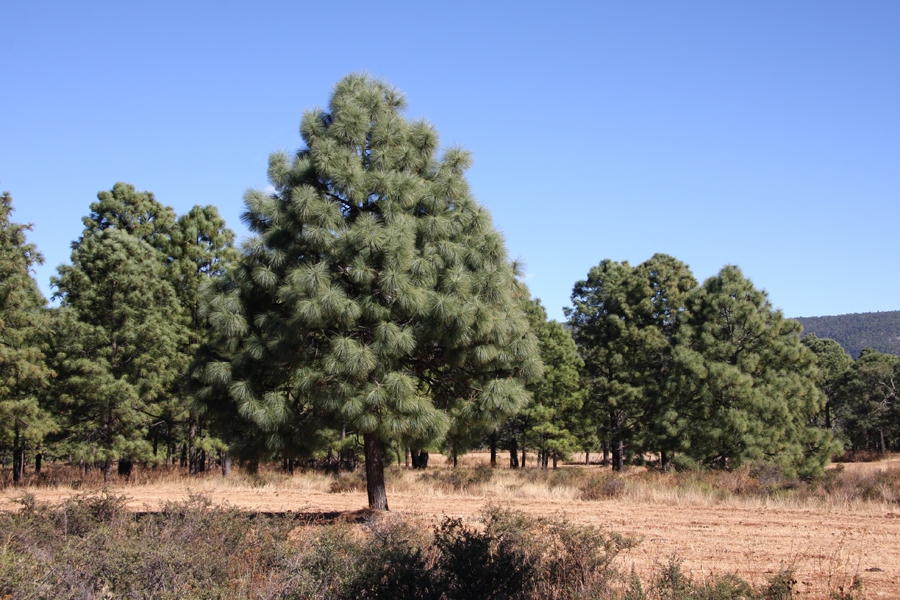 The high altitude, old logging town of El Salto, Durango
Pinus lumholtzii, the most weeping of all pines. I love it.
Agave geminiflora at the type locality in Nayarit. These were far larger than I expected, with the biggest plants up to 1.8m across and 1.2 m tall! Not easy to photograph however, with very contrasty midday sun and shade...
Yet another recently described species, and frankly not too different from Agave striata, is A. rzedowskiana. Here it is in Jalisco at a most lovely location. Note plant at left on cliff.
These are the best marked A. schidigera you will find anywhere; so superior to anything I have seen in the wild or in cultivation.
The beautiful Agave guadalajarana (how many a's can you fit in a word??)
Most planted Agave tequilana is blue, but rarely you will find a field or two with green plants (note the odd blue one for contrast)
Salvia gesneriiflora. This is a dark calyx form. These roadside 'weeds' were about 2.5 to 3m high.
Agave mapisaga is an elegant giant. A massive plant and one of the largest of all Agave, the biggest one in this planting in Michoacan was 3m high. It's closely related to A. salmiana.
Agave marmorata in a friends garden in Guadalajara.
The mariposa monarca were not flying the day we went to see them due to cool conditions. I've seen them flying before so it was just as amazing to see them crowded by the hundred thousand, motionless on the branches and trunks of Abies religiosa.
And to finish..... We went to investigate this thing. I had heard it might be A. ovatifolia, but it was a fair bit south of where that is found and it doesn't quite fit the bill visually. It is most likely a geographic variant, but who knows. More investigation necessary.
That's our cabin in the distance. Not a bad spot for the night.